Scribble Image Pack.
Join ianthinus for constant updates!
Er, frequent, I mean.
So school was pretty boring today, and I decided to make something of Spanish and math and actually got around to making some scribbles. The examples in the preview are pretty thick -- I was using a flowy pen for those, but about half are ballpointed, and a bit sharper. I've been making graphics with random scribbles for a while, but have been just making them in PSP, and now I prefer the pen-to-paper look. There are quite a few, too, which is why I ultimately decided against making brushes out of them.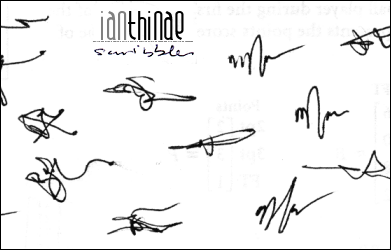 Click here to download:
ianthinae_scribls.zip
Comments {17}