Join
ianthinus for updates, posting access, &c. ... !


God, it's been ages. I have more that I ought to post, but here are a few brushes I did this afternoon. The stardust ones are fantastic, if I might be so bold to say... really very useful, and nice brushes. I've seen them on graphics a lot but couldn't find any, so I made some stardust for myself and was so pleased with the results that I decided to post. The grunge is a combination of rough paper, some other brushes that I've made, and a few effects. The brushes turned out suprisingly... grungy and I've already used a few making textures. More on those later.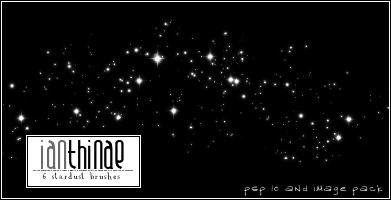 Click here to download:
ianthinae_stardust.zip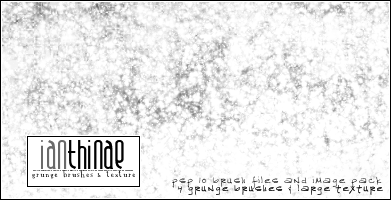 Click here to download: ianthinae_grungepack.zip


Comments are always nice, as is credit. See the README that comes with the zip file for more information on crediting!